My Personal Review of CTFO
Name:                     CTFO – Changing The Future Outcome
 Founder:                Stuart Finger  
Co-Founders:      Steve Finger, Michael Kahn
Products:               CBD Oils and  products.  CTFO Associate Business                                                  
Training:               Yes                                                                                                                      
Support:                 Yes                                                                                                               
Community:        Yes

Price:                       $0 – No monthly fee. Free to Join. No credit card  required              
Who Is It For?     Anyone who would like to help people improve their                            health and make money at the same time

My Rating:           100% Legit
CTFO – Changing The Future Outcome
Why Is It Called "Changing the Future Outcome?"
The subtext below the title states, as you see, "positively impacting every aspect of your life."
Why does it say that?
The reason is that not only can the CBD Oil products really help to improve your health, but by becoming an Associate and telling more people about the products you can also improve your wealth!
I will be going into more detail about this later in this review of CTFO.
 The Founders
The founders really do care that their product is the very best that it can be.
They all have an excellent track record in business, and Stuart Finger states that his passion has always been to help people to succeed.
I refer to the Founders rather than to the owners, because they actually would not claim to be owners. Unlike just about every business owner I have come across they do not take a monthly salary, but they get paid in commissions on a profit-sharing basis just like everyone else in the organisation.
But all the same, they work constantly to improve the Company by continually updating and improving the products and the websites and making everything work to the optimum for their fellow members.
Their main concern is that their products should be of the very best quality and purity possible in order to improve the health of their customers, and they work in collaboration with the manufacturers of their products to make sure that this happens.
You can find out more about the people behind CTFO here
The Products
CTFO CBD Oil is made from Hemp which is grown organically.
These are small bottles of liquid high-potency, Pure Hemp Oil, sometimes called tinctures, that you take by dropping 1⁄2 dropper full of oil under your tongue once in the morning and once again in the evening.
They can help with a large number of health conditions:
I have previously written in detail about CTFO CBD Oil, and you can see more details of the different kinds of CBD Oils available, including a video of the latest super-effective  10x Gold Super 1000mg,  by clicking here.
You can also see my post about why CTFO CBD Oil is good for your health and good for your wealth 
But CTFO is not just limited to CBD Oils taken as drops sub-lingually (under the tongue)
They also make
CBD skin products which have been shown to do amazing things to your skin.
Pain relief creams applied topically
Products to help with Weight Loss
CBD products for Pets
….and many other products.
You can see the range by clicking here and then clicking on "Shop Now" – no obligation!!
Here are just two Testimonials amongst so many more:
"I'm so proud of my wife…..This is her unsolicited testimony….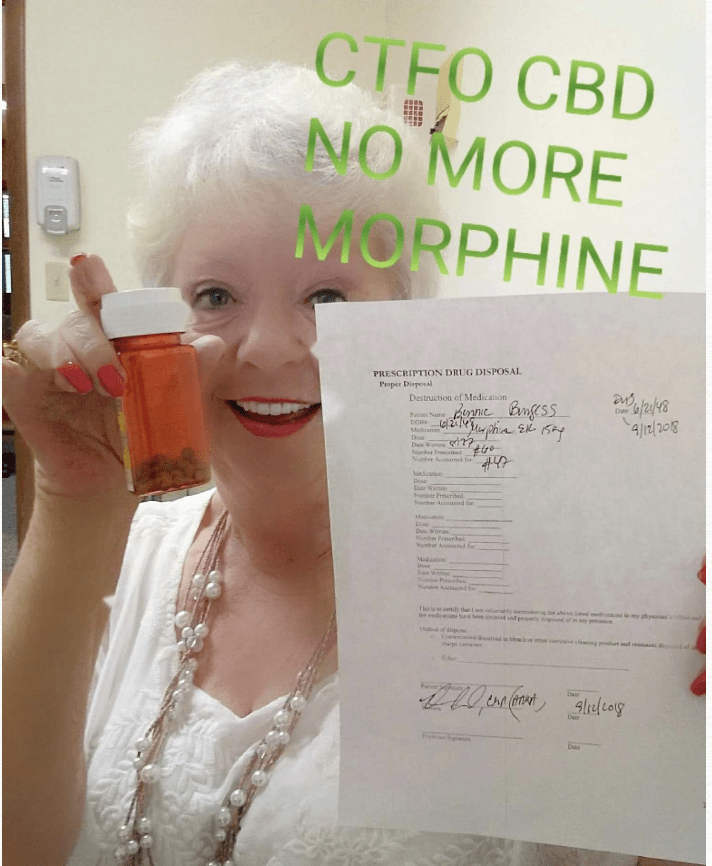 I'm taking my life, my health back. Because of CTFO CBD I have been able to end years of pain medications and other medications. I'm feeling better, looking better. Fourty years of not being my normal self, one long lasting, debilitating disease after another, and twenty plus years of living in horrible, out of control pain…Finally I am taking my life back. Without a doubt I know without CTFO CBD this photo would have been impossible. I loved the look my doctors face when I said; I STOPPED TAKING MORPHINE…HERE YOU CAN HAVE THESE BACK.
"CTFO CBD TESTIMONIAL
+Anxiety: LESS ANXIETY, GREATER FOCUS, LESS PAIN, BETTER SLEEP!
The reason I became interested in CBD is I was looking for something to help with anxiety and focus. I kept hearing about CBD hemp oil and the benefits so I did research and found CTFO who has high quality organic CBD at wholesale prices.
So far CTFO CBD hemp oil has helped me with less anxiety, greater focus, my inflammation has gone way down with much less muscle/joint pain, and deeper/longer sleep. I can now work out everyday and feel the gain without all the pain. I am so thankful for this product. Jeff G./ Wisconsin"
There are so many more testimonials on Facebook!
CTFO Associate Business
Why Is CTFO So Different?
As you can clearly see from the image above, CTFO is different from just about every other business out there.
Yes, it is an MLM Company, but unlike every MLM that I have come across –
There is absolutely NO fee to join and become an Associate
The CBD Oils are made from organically grown Hemp and are 100% Pure
The Company has the GMP badge for Good Manufacturing Practice
There is no minimum purchase in order to be paid commissions
You will still be paid commissions even if you do not buy any products yourself
All Associates automatically qualify for a payout of 20% of the CV (Commission Volume) on Wednesday of the week following any order.
All products are covered by a 60-Day money back Guarantee
There are also additional ways to be paid through the unique uni-level matrix system, and in order to qualify for that you do need to make a minimum $47.47 monthly purchase or have 10 customers
You can see an overview of the Compensation plan by clicking here and scrolling to the bottom of the page.
Or you can see a video of the Compensation plan here.
 Training
Once you have joined, you will get access to the training, which is excellent.
The initial Welcome training consists of 5 modules, which will take about an hour to go through and which give you a good idea about CTFO and what it is all about.
The Learn as you go training consists of 13 short modules where you will learn everything you need to know in order to go ahead with your business.
In the Live Training section you will find replays of recent webinars/trainings.
In addition, there are regular training and update calls every Tuesday, and recordings of these are made available if you are not able to listen live.
 Support
There is very good Support available which will help you with any problems you may have.
 Community
Once you have joined you will be able to join the really helpful Facebook groups, including
CBD education for CTFO Reps
CTFO Testimonials
Also, if you were to join through my link, you will become a member offend get access to the CTFO CBD Hemp Legacy Team and their really helpful and supportive Facebook group.
Another great Facebook group which anyone who joins with me may take part in is CTFO Naturally Powerful Support which is a truly amazing and helpful group.
 Who Is CTFO for
How long is a piece of string?!?
CTFO is for anyone who really cares about their own health and that of their family and friends. (Who doesn't?!?)
Anyone who wants to get the very best quality CBD Oils.
Anyone who would like to have their own ethical business with great products.
CTFO and CBD Oils and products are good for your Health and good for your Wealth
 What I Like About CTFO
Unbeatable natural quality and purity of Products
CTFO are the only Company which makes the 10xCBD Oil which guarantees the delivery of not only CBD but also CBDA throughout the body. (See more about CBDA)
The CBD Oils are made from organically grown Hemp
It is free to join.
Good Training
Good Support.
Commissions are paid without the necessity to buy anything.
Commissions are paid weekly rather than monthly.
100% of the CV is paid to the Associates on various levels on a profit-sharing basis.
Really helpful Facebook communities.
On a purely personal level, I love almost all of the products!
 
What I don't like about CTFO
As previously stated, this is my personal review of CTFO, and to be perfectly honest there is very little that I do not like about it.  However, there is just one thing:
1) The products are not yet available worldwide, although that it in no way the fault of CTFO – rather it is because of the outdated laws and understanding of many countries who still cannot understand that Hemp CBD oil is NOT the same as the Marijuana strain of the Cannabis plant.
 So Would I Recommend CTFO and Is It Legit?
100% Yes on both counts!
Of course, you may have seen some people claiming that CTFO is a scam – there always are people who say that – and I would certainly recommend that anyone who is considering joining CTFO should certainly do their due diligence and make up their minds for themselves.
As part of you due diligence, I really would recommend that you watch this video:
I would love to know your opinion on CTFO and CBD Oils – please do leave me a comment in the Comments box.
Also, I will happily answer any questions you may have.
Very many thanks for reading this 🙂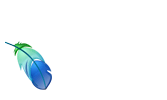 If you would like to learn exactly how to make a website like this one and run your own successful business online, check out the great training available at Wealthy Affiliate